Several canoes paddled by Sinixt people from the Colville Confederated Tribes in Washington State stopped in Nelson on the weekend.
To begin a day of special events, they paddled across the lake from the mouth of Cottonwood Creek to visit historic Indigenous pictographs on the rocks on the opposite shore, and back again Sunday.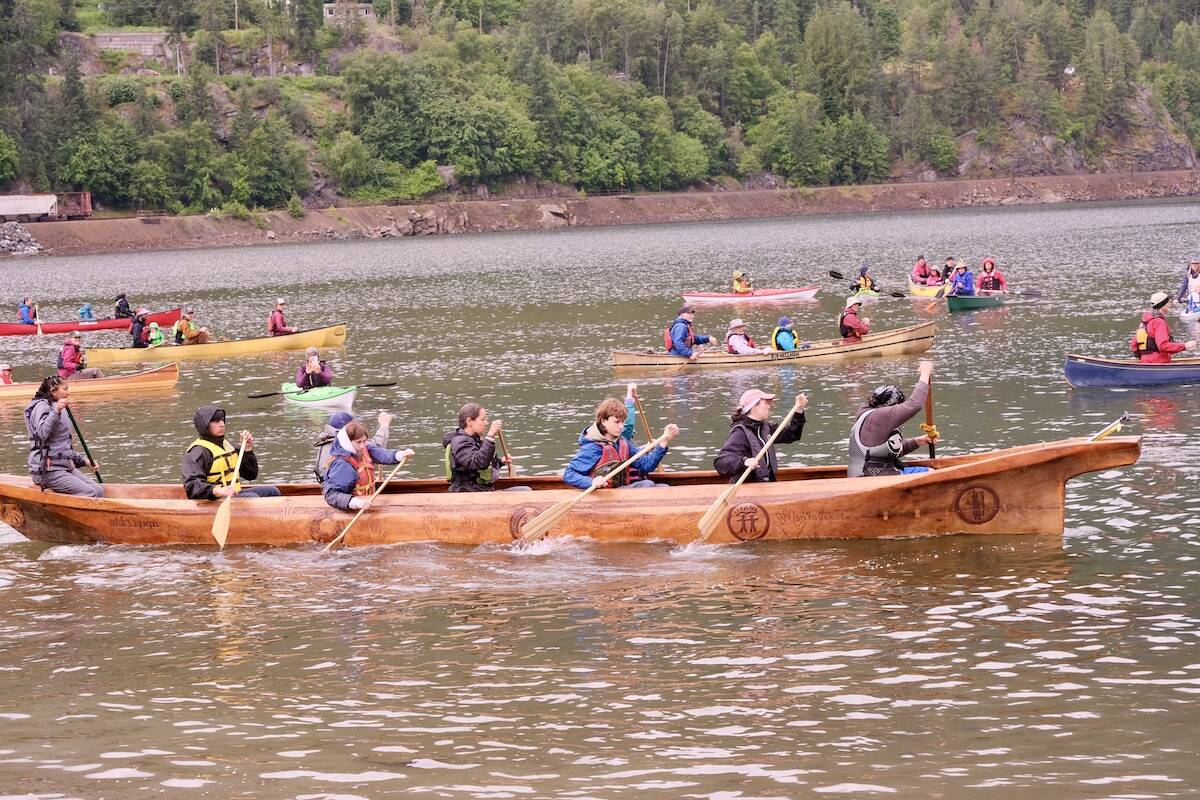 They had invited the public to accompany them in their own non-motorized boats, and with the addition of about 20 canoes, kayaks and paddleboards the Sinixt group became a flotilla, crossing the lake in cold and windy weather. About two dozen other people watched from shore.
The event was part of the Sinixt's seven-day canoe trip along the Columbia River system between Revelstoke and Kettle Falls, Wash. Joining the Sinixt on the trip was a group of Secwépemc (Shuswap Nation) paddlers.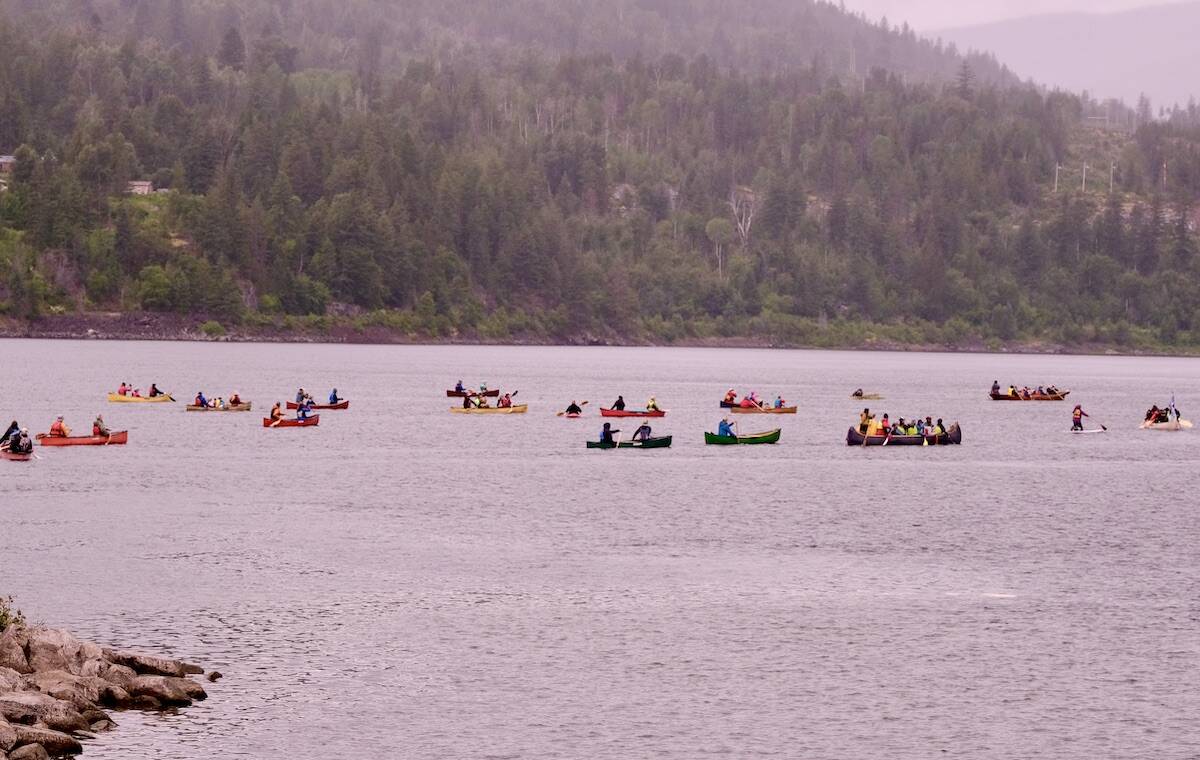 Sinixt leader Shelly Boyd commented on the large number of Nelson participants and onlookers at the June 18 event.
"It made me feel at peace," she said. "Not only do we get to come home, but we have people who love us. When we talk about truth and reconciliation, that seems like a concept that people don't take in as a thing they can do. But today in the rain, that was what was going on, people were making an effort."
Kelly Watt was the bow paddler in the large Sinixt dugout canoe named Coyote Head. He said the crowd of extra boats was "good and bad." He was pleased to see the numbers but was worried about safety — the Sinixt paddlers were not expecting such a large turnout and felt responsible for everyone during the lake crossing.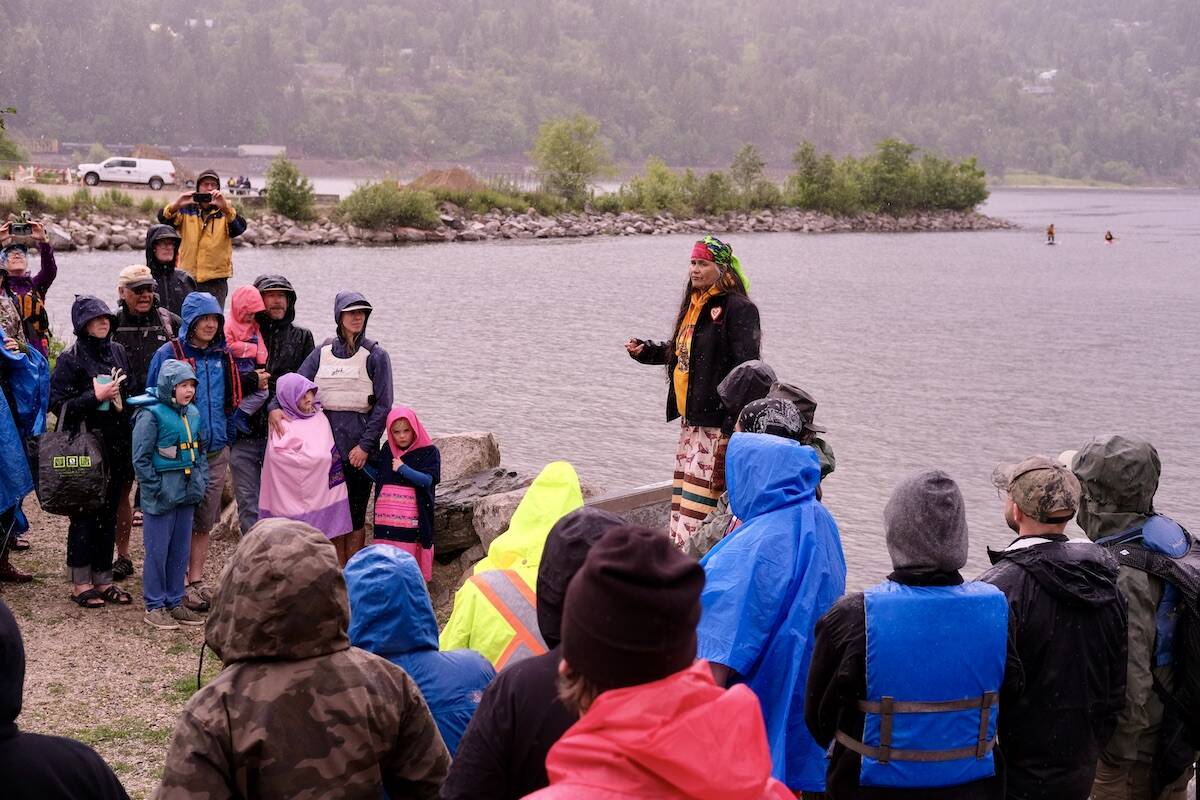 Watt said he was here continuing the work of his uncle Robert Watt, a Sinixt man who lived in the West Kootenay for many years in the 1990s.
"I felt like I was meant to be here today," Watt said, "reconnecting with the ancestors in a territory that we were pushed out of."
Meanwhile on the beach at Lakeside Park, Rick Desautel was cooking salmon in preparation for a public lunch on Victoria Street in front of the Capitol Theatre.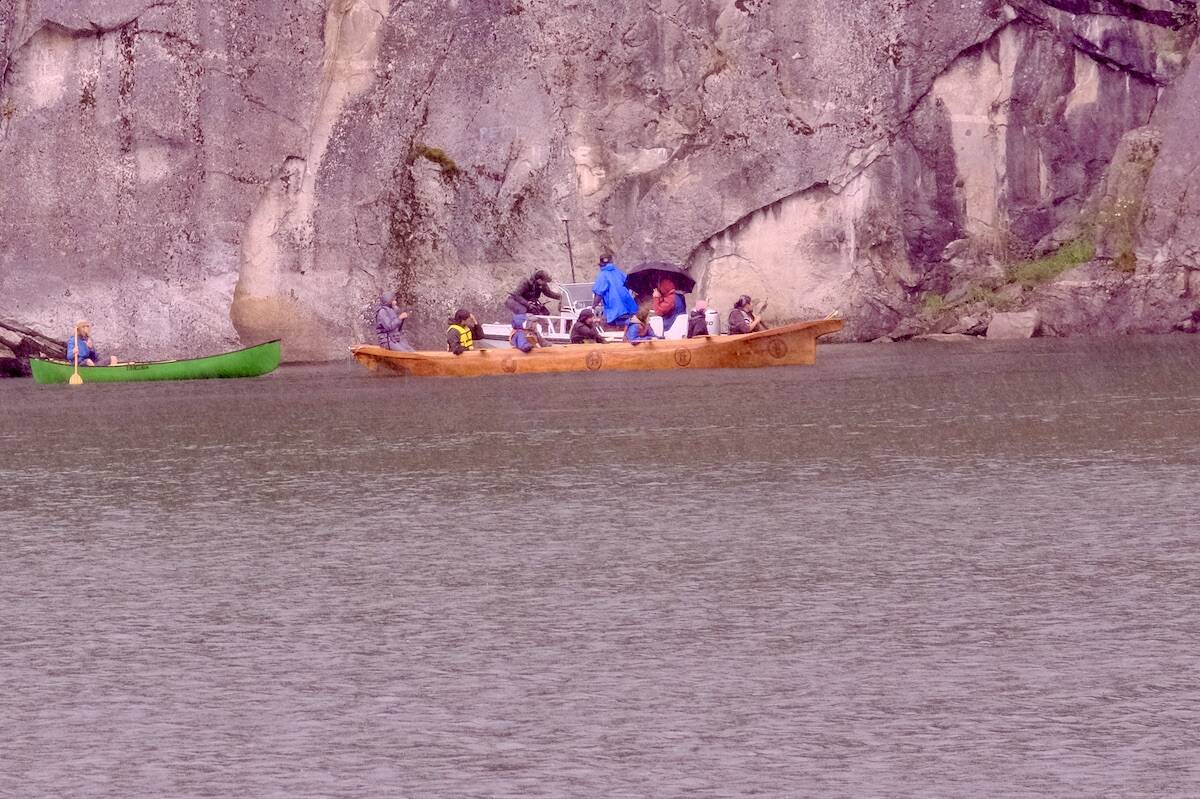 Desautel was the face of the Sinixt in the 2021 court decision in case R. v. Desautel that went as far as the Supreme Court of Canada and established the Colville Sinixt's right to hunt in Canada.
"I'm here today to show my presence here," Desautel said. "After winning my case I think we need more presence here in our traditional territory. It takes a long time, but we are moving in that direction."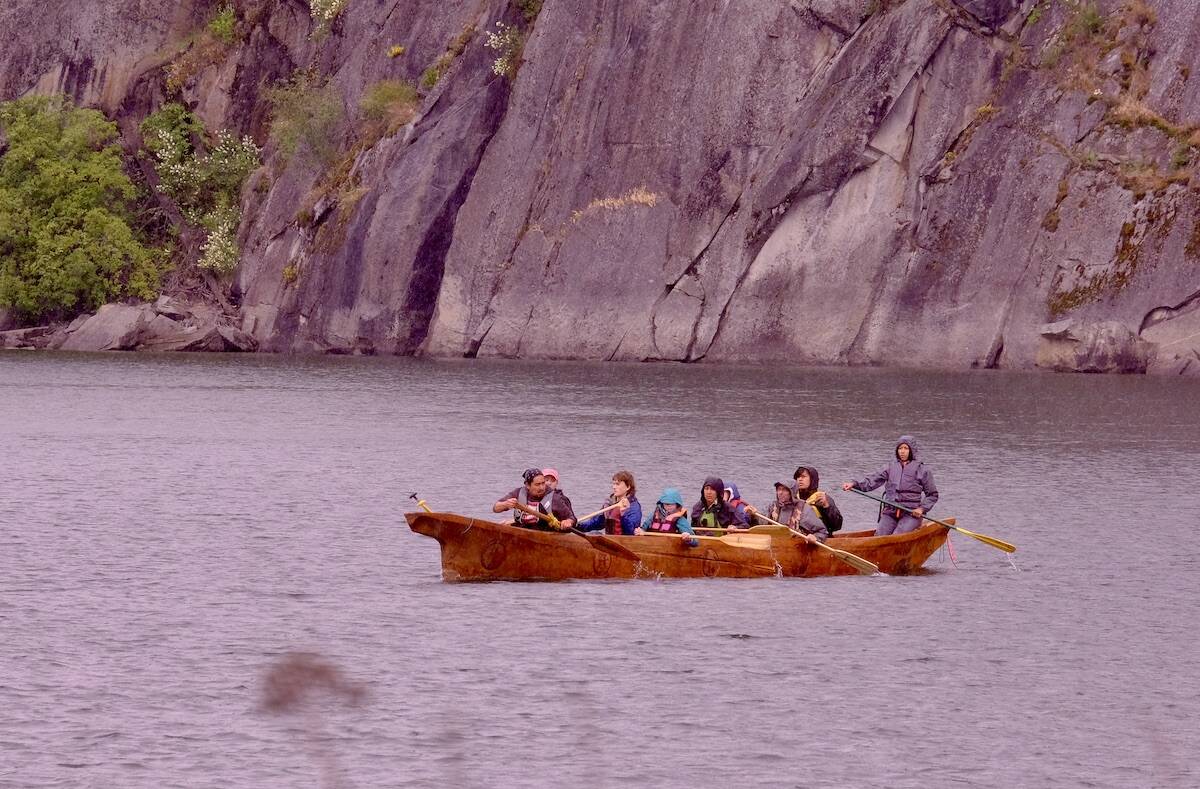 Desautel said the Colville Tribes have recently hired him and two others do to outreach work for the Sinixt north of the border.
After the lake crossing, there was lunch in front of the Capitol Theatre, followed by Sinixt-related panel discussions, a concert, films, and exhibits at the theatre into the evening.
---

bill.metcalfe@nelsonstar.com
Like us on Facebook and follow us on Twitter