Have Your Say.
Notice of Public Hearing
A Public Hearing will be held to receive input for a rezoning application in area J. The proposal seeks to rezone the property in order to facilitate construction of a carriage house.
Learn more.
Review the proposed amendments from December 22, 2022 to January 12, 2023.
Online: rdck.ca/landuseapplications
In Person: At the RDCK corporate office, 202 Lakeside Drive, Nelson, BC
Mon - Fri: 8:30 am - 4:30 pm (closed 12:30 pm - 1:30 pm)
Tell us what you think.
Make a verbal submission at the Public Hearing, or send a written submissions before 4:00 pm on January 12, 2022*
Attend a public hearing.
January 12, 2022 | 6pm
Online: Via Webex | Email schezenko@rdck.bc.ca for an access invitation by email, in advance of the hearing.
Phone: 1.604.449.3026 | Access code: 2772 457 7640 (dial access code when prompted)
In Person: Castlegar District Community Complex - Columbia Room 2101 6th Avenue, Castlegar, BC V0G 2B3
Visit rdck.ca/publichearings for further instructions on how to attend.
*All written submissions are public information pursuant to the Freedom of Information and Protection of Privacy Act.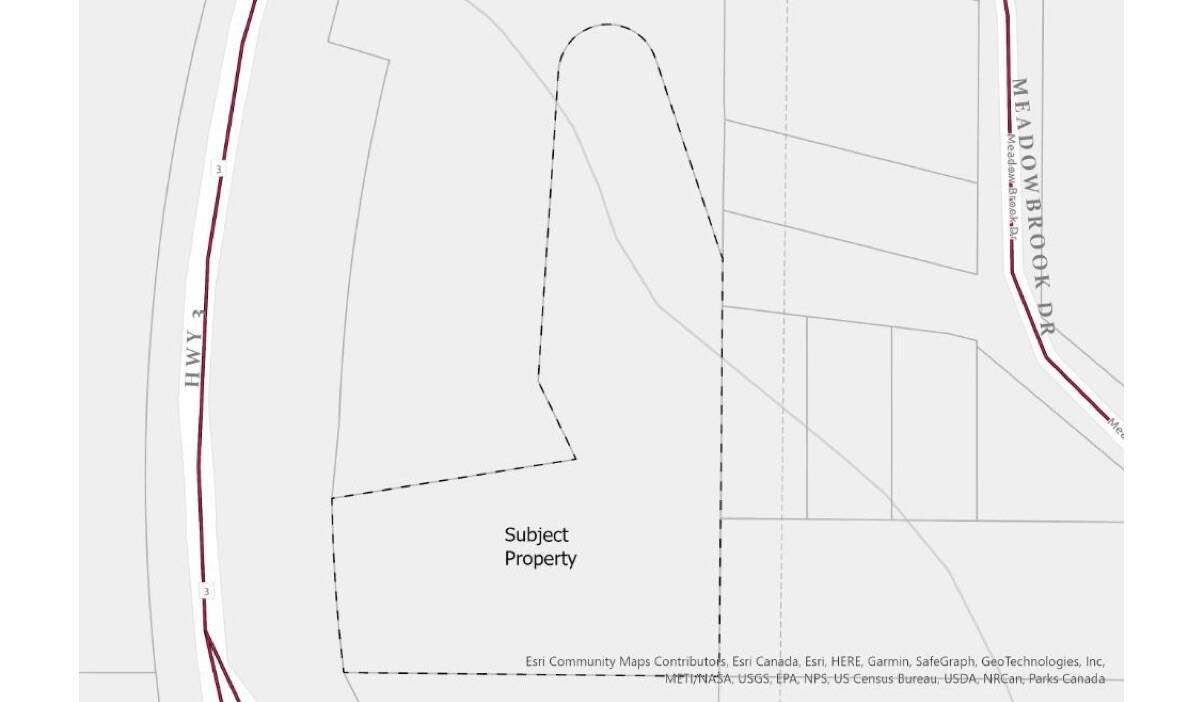 From: Rural Residential (R3) To: County Residential K (R2K)
Location and Legal Description: 1473 Meadowbrook Drive, Castlegar
Lot 1, District Lot 11912, Kootenay District, Plan EPP82210
(PID030-542-189)
Bylaw 2859 Being a bylaw to amend Kootenay-Columbia Rivers Official Community Plan Bylaw No. 1157, 1996 from Rural Residential to Country Residential 2 Site Specific.
Bylaw 2860: Being a bylaw to amend RDCK Zoning Bylaw No. 1675, 2004 from Rural Residential (R3) to Country Residential K (R2K).
Please direct enquiries to Planning | 250.352.1536 | 1.800.268.7325 | planning@rdck.bc.ca